Preparing homemade meals becomes much easier when you have the right ingredients on-hand. (Stokkete, Shutterstock)
SALT LAKE CITY — Cooking meals at home is much cheaper and healthier than eating out, but it can be daunting. Preparing homemade meals becomes much easier when you have the right ingredients on hand. A well-stocked kitchen is the key to a healthy and easy cooking experience.
These 10 cheap and healthy pantry staples are some that every kitchen should have. They're not only cost-effective but also nutritious and versatile. By keeping these ingredients on hand, you can easily make a variety of dishes with minimal effort.
Oats
Oats are inexpensive, healthy and versatile. Health-wise, oats are known for their cholesterol-lowering ability as well as being good for gut health. Oats can be used as an ingredient in many dishes, sweet or savory, from breakfast to dinner and in between.
Besides oatmeal, oats can be enjoyed in recipes like a peanut butter banana oatmeal smoothie, in blender banana nut oat muffins or 10 minute energy bites. You can even give oats at dinner a try with these savory oats with egg, avocado and arugula or classic meatloaf with oats.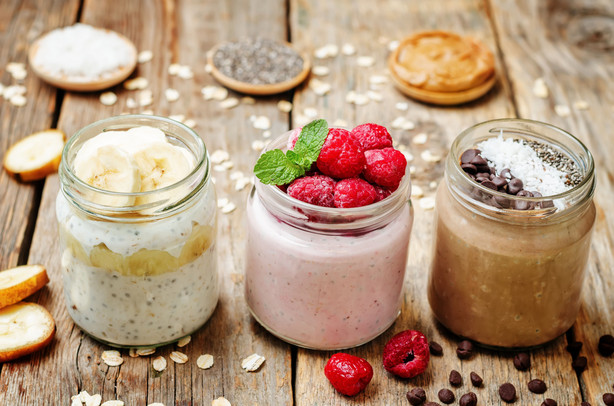 Tortillas
Tortillas are a low-cost staple that can be used for making wraps, tacos, quesadillas or flatbread pizzas. They can be used as part of a nutritious breakfast, a quick lunch on the run, or a comforting dinner after work. Choose corn or whole wheat tortillas for a whole grain option.
Use tortillas with these hummus chicken enchiladas, burritos with refried beans and corn, or black bean and roasted poblano rodeo pizza.
Brown rice
Brown rice is an excellent carbohydrate source that's cheaper and more economical than many other types of grains available in the marketplace. It's also rich in fiber and has a lower glycemic index than many refined grains.
Break out your brown rice for these simple and delicious recipes: roasted broccoli, chickpea and brown rice bowl, green-and-gold brown rice salad, or spring vegetable Instant Pot brown rice risotto.
Canned Beans
Beans are cheaper than meat products like chicken or beef. They're a good source of plant-based protein and they can be turned into tasty dishes with minimal effort by using spices and herbs like chili powder, cumin, paprika, rosemary or thyme.
Try beans for breakfast with this bean, potato and veggie breakfast hash, at lunch or dinner with black bean lentil salad or kidney bean curry, and even dessert with chocolate peanut butter hummus.
Frozen fruits and vegetables
Frozen fruits and vegetables are usually less expensive than fresh produce. The shelf life of frozen fruits and veggies is also much longer than their fresh counterparts, which means that you can use them on a whim without having to worry about how many days they've sat in your fridge. This can decrease food waste and save you money by not throwing away fresh produce that has gone bad.
Grab a bag of frozen veggies out of the freezer to use in this turkey rice casserole, vegetable soup, or polenta chili casserole recipe. Toss your frozen fruit in a variety of fruit smoothies, berry popsicles, or even use them for dinner in black bean tacos with wild blueberry sauce.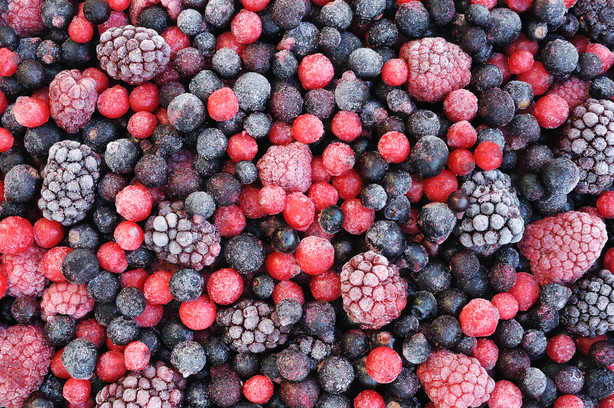 Potatoes
The humble potato can sometimes get a bad reputation, but it can be a healthy addition to any meal. Potatoes contain nutrients such as vitamins C, B6, potassium and manganese. They're also low in sodium and cholesterol and are high in fiber when eaten with the skin on.
Pull the potatoes out of their bag to use in pork chops and potatoes with creamy Dijon-spinach sauce, sheet-pan kielbasa, potatoes and green beans, or slow-cooker breakfast potatoes.
Eggs
Eggs are another inexpensive and nutritious source of protein. They also contain nutrients like vitamins A, D, E, choline, folate and iron. They're easy to cook and can be used in a variety of dishes like French toast for breakfast or stir fry for dinner.
Crack open some eggs to use in a scrambled tomato-and-egg stir fry, breakfast quesadillas, or shakshuka.
Canned fish
It's recommended to eat at least two servings of seafood each week. Canned tuna or salmon are a source of healthy protein and fats, and are cheaper than fresh fillets. Canned fish makes for a great lunch or dinner whether you're on the go or eating around the table at home.
Use canned fish by making tuna salad four ways, quick salmon patties or tuna pasta.
Canned tomatoes
For less than a dollar per can, you add flavor, color and nutrients to many dishes such as pasta, casseroles, soup and more. Tomatoes are good sources of lycopene, vitamins C, K, A and potassium.
Some tasty recipes that contain canned tomatoes include baked taco cups, tomato pasta bake with garlicky crumb topping, and tomato, corn and avocado salad.
Onions
Onions are not only nutritious for you, but add extra flavor to a variety of different recipes. They contain many beneficial nutrients like fiber, vitamin C, manganese, and quercetin and often cost less than a dollar per pound. When stored in a cool, dark and dry place, onions have a long shelf life. You can also chop them up, put them in a freezer-safe bag and freeze them for months, making a quick option to use in a variety of recipes.
Onions shine in recipes such as grilled-onion burgers, caramelized-onion spaghetti squash, and Mediterranean quesadillas.
---
---
Editor's Note: Anything in this article is for informational purposes only. The content is not intended, nor should it be interpreted, to be a substitute for professional medical advice, diagnosis, or treatment. Always seek the advice of your physician or other qualified health provider with any questions you may have regarding a medical condition; Any opinions, statements, services, offers, or other information or content expressed or made available are those of the respective author(s) or distributor(s) and not of KSL. KSL does not endorse nor is it responsible for the accuracy or reliability of any opinion, information, or statement made in this article. KSL expressly disclaims all liability in respect to actions taken or not taken based on the content of this article.
×
Related Stories
More stories you may be interested in